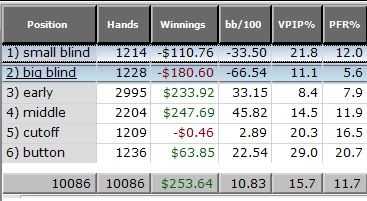 Best month ever. I moved up in stakes

and

won 10 buy-ins. I know much of this is simply running hot, but I also feel like I have sealed up some leaks and am really paying attention to opponent and table statistics. I am playing the best I have ever played on the cash side.

Let's see if we can keep it up in April.