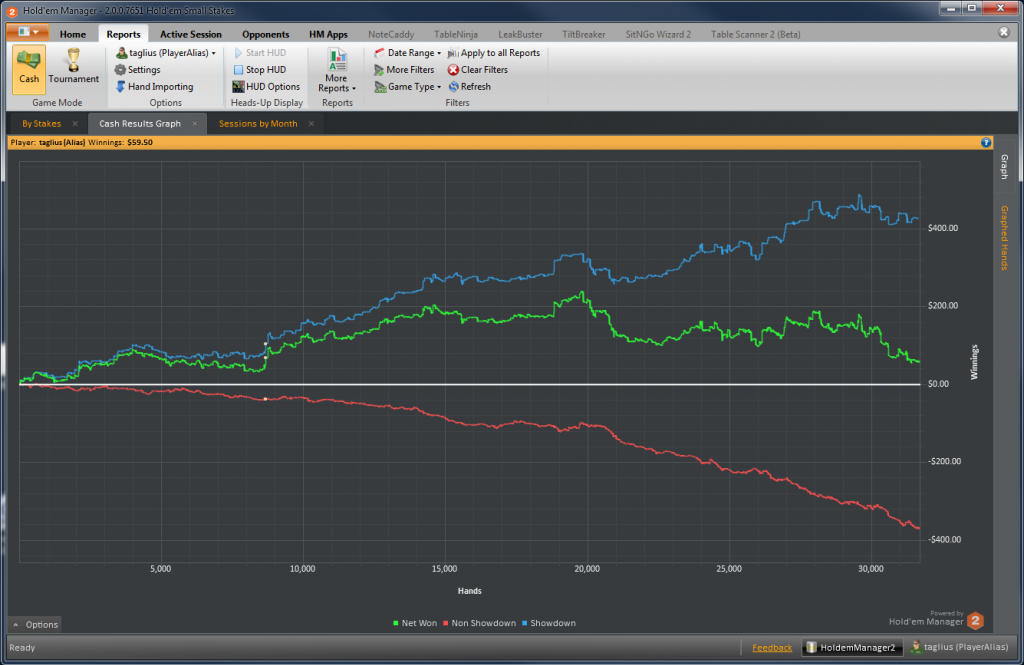 I was very pleased with my online results this year, until this past week, when a downswing took a big bite out of my numbers.

4.1bb/100 hands is okay, not great. Of course, as I mentioned earlier, at only 32,000 hands played, this number is so affected by short term variance that it is really no reliable indicator of my skill level at this point. I don't think I'll ever put in enough volume to get rid of that variance monkey.

My chart below show results by stakes. I'm getting smoked since moving up to .10/.20 on Full Tilt before Black Friday, with good results. I'm going to keep hammering at this level until my (meager) online bankroll forces me to move down.


Self-analysis. I'm a decent, not great Holdem Player. I will continue to work on my game and improve. My live results from 2012 will come in a future post. I have one more session coming tomorrow...